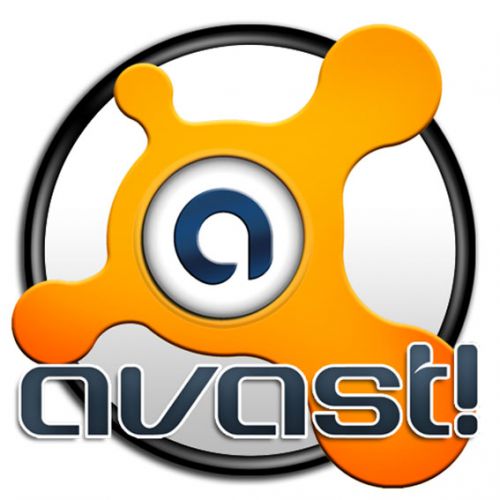 Avast! Internet Security v 8.0.1487 R2 RTM + Activation 2050 | 141.0 Mb
كامل ومفعل حتى سنة 2050
عملاق الحماية المتفرد في مجاله في ثوبه الجديد
من أقوى برامج مكافحة الفيروسات لهذا العام 2013
Avast! Internet Security - encompasses all the high technology for one
purpose: to provide you the highest level of protection against computer
viruses. avast! Internet Security includes antivirus Avast, as well as
virtualization module processes, antispam filter and built-in firewall.
Supported by a virus in the letters, there is a script blocker. Virus
database is constantly updated and can be downloaded via the Internet.
The solution avast! Internet Security provides comprehensive protection
against viruses, spyware, and spam protection through the firewall and
is now supplemented by a new technology, avast! SafeZone. This
technology creates an isolated virtual desktop, invisible to the
would-be attacker, where you can safely make purchases and banking
transactions on the Internet.
Among the major changes in avast! 8.0 are:
• New. Module Software Health
avast! Software Health allows you to monitor the status and update the
software on your computer. It is important to support all software up to
date to prevent security threats, such as the use of vulnerabilities.
• New. Browser Cleanup Tool
Find and remove malicious extensions in your web browser.
• Improved. Optimize scan while copying files
This option allows the screen to a file system avast! remove excess load
test when copying files. The files are scanned only at the destination
rather than the source.
• Improved. UI
• Improved. The screen behavior
• Improved. Avtopesochnitsa
• Improved. Overall performance and stability of the anti-virus engine
• Improved. Global rules
Key technologies:
• Antivirus and antispyware kernel - Innovative scan engine provides
protection from viruses, spyware and other malicious agents.
• Protection against rootkits in real time - Prevents downloading hidden
malware (rootkits), which is the OS the computer is invisible to other
scanners.
• Automatic firewall - Blocks hackers from using heuristic and
behavioral analysis, as well as the "white" list of safe applications.
• Antispam - Comprehensive spam and phishing filter, which functions as a
plug-in to MS Outlook and general POP3/IMAP4 proxy for other email
clients.
• avast! WebRep - Provides reliability ratings and reputation of web sites based on feedback from the community of users.
• avast! CommunityIQ - Our technology uses a global network of sensors
to transmit to us (anonymous) data on the real experiences of work in
the Internet user groups avast!, Wished to write a review. This data is
then used to protect all users of avast! by providing the latest
information on viruses and infected websites.
Thanks to avast! CommunityIQ over the past 30 days, avast! identified
73,711 infected websites and protected 122,464,309 people from their
visit.
High-tech features:
• The scanner operating at system initialization - Scans your computer
for infections before the OS will be able to activate any viruses
contained in it (now supported in Windows 7 and Windows Vista).
• avast! SafeZone - Opens a new (empty) desktop so that other
applications are not "see" what is happening - the perfect solution to
perform banking or secure ordering and purchasing of goods. After
closing leaves "footprints".
• AutoSandbox - Offers users to run suspicious applications in a virtual environment "sandbox".
• avast! Sandbox - Provides an extra layer of protection for your PC and
its applications in a virtual environment in which any attack does not
go unnoticed (instead of a real PC).
• Intelligent Scanner - Reduces the number of required inspection of
files up to 80% using the "white" list of safe applications. Files
identified as safe, is not re-scanned when they are not changed.
• The "no notification / game" - Automatically detects full-screen
applications and disables the "pop-up" windows and other notifications
without compromising security.
• «Green" Computer - consumes a minimum of computer resources through the effective and efficient technology.
Displays real-time protection avast! - Protection 24/7:
• Display a file system - Scan public / executable files in real time.
• Screen-mail - Checks all incoming and outgoing mail for malicious software (for MS Outlook uses a special plug-in).
• Web Shield - Scans all visited web pages, downloaded files, and
java-scripts. Thanks to the intelligent scanning features flow web
screen does not slow down your work on the Internet.
• Screen P2P / IM Shield - Checks files downloaded using P2P-programs, the use of instant messaging or chat rooms.
• Firewall - Provides protection against network viruses from two
components: Blocking URL-addresses for blocking malicious URL and
undemanding to resources of an intrusion detection system.
• Screen Script - Detects malicious scripts hidden in Web pages without
letting them take control of your computer and inflict potential harm.
• The screen behavior - Blocks threats "zero day" and unknown malware before receiving virus definitions.
Other:
• Support for 64-bit versions - Support for Windows 7 and Windows Vista 64-bit architecture.
• Heuristic kernel - Proactively detect malware is not detectable using standard definitions and virus signatures.
• Emulator code - implemented the principle of dynamic translation, is
fast compared to traditional emulation, for a total unpacking and inside
the kernel heuristic.
• Automatic processing - Infected files are processed automatically without requiring user instructions.
• Smart virus definition updates - Incremental updating minimizes the size of regular update files.
• Rapid application updates - New file format speeds up the virus
definition updates, and reduces the need for CPU resources and memory,
thus ensuring trouble-free operation.
• Optimization of multi-test - Ability to split large files between
cores, thereby accelerating the process of checking on the new
multi-core CPUs and further increases the speed of the avast!.
• Awakening / Scheduled checks - Planning scanning at night or any other time of inactivity PC.
• Command-line scanner - Start scanning directly from the command line.
Changes in version 8.0.1487 R2 RTM:
• SecureLine - VPN-paid service, which also makes secure and anonymous
connections to public or "open" (not protected) Wi-Fi networks. No one
will know what you are doing on the Internet.
• Support for screen readers.
• Improvements Software Updater (including the ability to disable the Software Update on a regular basis).
• File Shredder tool shows the progress of implementation.
• Improved stability and performance.
• Fixed bugs in the interface.
Installation Guide Patch'a:
• Set the program
• Go to Settings - Troubleshooting - Remove the check mark from the "Enable self-defense module"
• Run the "Patch 2050" - during installation ispulzuem password ZeNiX
• Reboot and have the license until 2050.
Download Linksلضمان التحميل السليم
ضع رد قبل التحميل
http://letitbit.net/...ve.net.rar.html
http://uploaded.net/...archive.net.rar
http://adf.ly/ORJM3

الحل النهائى لتحميل روابط من مواقع التحميل الصعبة وتحويلها الى روابط سهلة تدعم الاستكمال